---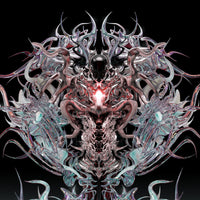 This product includes GPX and PDF tabs for:
1. Genesis (feat. Brasstracks)
2. Playing God
3. The Audacity (feat. Anomalie)
4. Reverie (feat. Y2K)
5. ABC (feat. Sophia Black)
6. Memento Mori (feat. Killstation)
7. Fuck Around and Find Out (feat. $NOT)
8. All Falls Apart [Guitar only; Bass and Drums N/A]
9. Neurotica
10. Chimera (feat. Lil West)
11. Bloodbath (feat. Chino Moreno)
12. Ego Death (feat. Steve Vai)
Drum tabs include MuseScore .mscz and PDF files
*DISCLAIMER: This is not a physical product. Digital downloads will expire so please store them on your computer for future use.
BECAUSE THIS IS A DIGITAL PRODUCT, WE ARE UNABLE TO ISSUE REFUNDS